Although it´s been a while since our last post, we have worked non-stop, attending the trendiest events in the industry. As an example, La Grande Dégustation 2015, that brings us back to November 2015.
Organized by the Association Québécoise des Agences de Vins, Bières et Spiritueux (AQAVBS) and co-presented by the Société des alcools du Québec (SAQ), La Grande Dégustation welcomed more  than  13,000  visitors  over  its three  days duration (5-7 November 2015), representing an increase of attendees by almost  11%  over  last  year.
La Grande  Dégustation brought  together nearly  200 producers  who  showcased  around 1,200 products. It featured  60 Spanish   producers,   drop in   tastings,   as   well   as   conferences and   express  tasting   trainings   were available to   the   general   public,   where they had the opportunity to meet producers   and  renowned  experts.
In 2015, focus was on Spain, Grenache and Bubblies of the World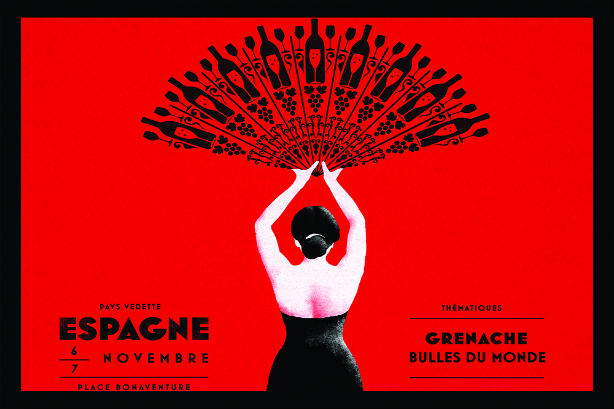 Boasting the largest area of vineyards in the World, Spain placed first in wine production in 2013 for the first time, one of the reasons why it was chosen as the thematic country.
According to information published by the Spanish Ministry of Agriculture, Food and the Environment, and gathered by the Spanish Wine Market Observatory, Spain  has become the World's number one producer of wine
Spain took over from France and Italy as the World's top wine-producing country, with its production increasing by over 40% in 2013. France is now the biggest buyer of Spanish wines, importing and bottling – often as French wine – 5.8m hectolitres in 2014,40% more than the previous year. The next biggest buyers after France were Germany, Portugal and Russia.
As we love to say "If food is the body of good living, wine is its soul", so some of our fine food products were also there, to create the perfect customer experience.

Visitors were offered Spanish cheese, oil, ham and persimmons to accompany their wines.
Since  2012,  
the Palmarès de La Grande Dégustation de Montréal
  sets  the  stage  for  a  friendly  and  prestigious  competition.  This  year's  excellence  prizes  are  awarded  in  four  categories  of  sparkling  wines  from  around  the  world:  Cavas,  Prosecco,  Crémants  and  Other  sparkling  wines  from  around  the  world.
A  jury  of  26members,  presided  by  Guénaël  Revel,  chose  the  best  sparkling  wines  in  each  category,  from  a  total  of  167products.
Please take a look at the list of winners in the CAVA category:
CAVAS
They are mainly produced in the region of Penedès, in Catalonia:
1. SEGURA VIUDAS, Reserva Brut.
2. PERE VENTURA, Clos Amador, Cava Brut.
3. J. GARCIA CARRION, Jaume Serra Cristallino, Cava Brut.
4. FREIXENET Ellysia, Gran Cuvée Brut.
5. BODEGA MUGA, Casa Conde de Haro, Brut Vintage 2011
You can get to know more about the event by reading some posts by some experts, like this one from  Jacky Blisson, or by taking a look at the tweets about the event #LaGrandeDegustation15.
Looking forward to seeing you in La Grande Dégustation 2016 (@LGDMTL)!